Courage to Create A New Rhythm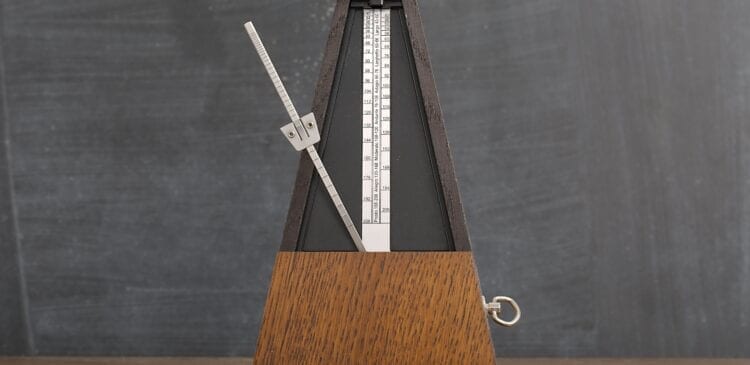 "Rhythm" is a word that has been the source of much of my thought lately.
A global pandemic has brought disruption to the rhythm of every aspect of life as we knew it: health, work, play, learning, community, even spirituality. For so many of us, the devastation and difficulty of this disruption is very real. It is overwhelming to think of building it all anew, to even think of something different… And yet, it also brings hope and the opportunity for something better. Maybe even something we could not yet image until it was made clearer to us. The world stopped and slowed down allowing us to really think about what aspects of life are truly important to us.
Personally, it brought me to question, what kind of life do I want to live? My answer is to find balance between hard work and rest and to be content in both. Press the reset button, embrace the good in change, to be more intentional and purposeful in how I spend my time. Determine what is important to embrace & worth fighting for and what I'm willing to cut loose. Can I help others do the same?
Starting my own business was not something I initially wanted to do. Being the sole source for my income, healthcare, and retirement planning is a daunting and scary thought at best. It can also provide the ability for me to live the life I want if I am brave enough to try. Yikes, I am not really the adventurous type. I want the safety net! What to do next? Here are the steps I took to envision my business:
Seek Advice from Experts/Find Mentors
State & Local Chamber of Commerce Associations
Industry Experts/Business Owners
Research Available Business Management Resources
Insurance
Financial
Legal
Accounting
Determine the best legal entity for your business (sole-proprietorship, limited liability, incorporate)
What are the required licenses, taxes, documents?
What are my marketable skills (hard & soft)?
What are my services and/or product offerings?
Who is my competition?
How will I be different from the competition?
What can I do, what can and should be outsourced?
How will I market and grow my business?
Network
Business Colleagues/Associations
Friends
Family
Prospects
Take a deep breath, plan, and know that everything you need to step boldly into the future is inside of you!